Written by Summer Rokh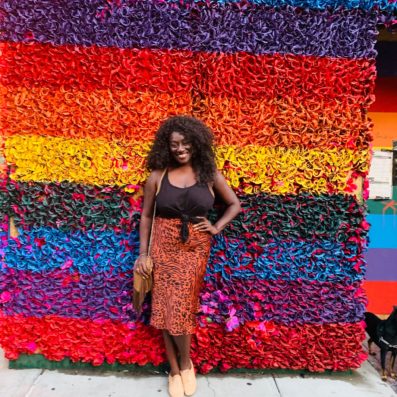 In October 2018, I got on a bus in lower Manhattan that was set to move several Background Actors ; a way for unemployed performers to get a small paycheck, to understand life on set and to get a chance to network while waiting for their big break. Working on this Netflix Docu-series "When They see Us" is when I experienced Ava DuVernay.
Title: When They See Us
Director: Ava DuVernay
Conservatory: Atlantic Acting School
Topic: Inspiration
While on set, I had the feeling of being involved in an event and portrayal so much greater than myself. In a moment of intimacy that would alter the path of my creative life forever. Ms. DuVernay knew exactly what to say to young Antron (Caleel Harris) to create the most dynamic effect, placing her forehead to his briefly, almost as if telepathically sending him additional notes. Despite the 75 people in the room a moment of sheer intimacy was exchanged, it was a labor of love, and she REQUIRED the story to be portrayed immaculately. I wondered whom else on this set had this creeping sensation of excitement and stoicism, as she was molding an impeccable performance from her actor.
I have been a decent orator, naturally "a good actress"… except that I let fear stifle me for as long as I could remember, even though I always knew that acting was my calling. For reasons I cannot explain, I had been nervous to tamper with my gift, thinking that if I did learn some new methodology it would ruin my natural abilities. Maya Angelou said: "Education is a process that goes on 'til death," but I wasn't yet there. I hadn't felt the urgency of training my instrument, until the experience with Ava DuVernay directing.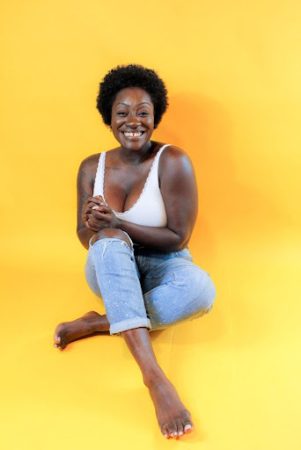 That day on the set of "When They See Us," I saw in Ava DuVernay a role model in action like never before. And then it happened. Director Ava DuVernay touched me on the shoulder and told me "I need you to really sell this sis, really tell the story." I had gotten an acting note, a task, if you will, and I meant to follow through with razor like precision.
This woman whom I already had the utmost respect for was addressing issues that are extraordinarily important… yet only with a cast and crew. I knew I had always wanted that feeling when I worked. I knew the story we were telling was important, the story of New York Exonerated 5, the trial that changed many laws nationally intrinsically opposing the mantra of "innocent until proving guilty" for young men of colors.
I was given an acting note, in this instant she saw me as someone who could relay these sentiments, it felt as if I was trusted with the task of connecting my vessel to tell a story, her story. I went on to look for acting conservatories. Finding the Atlantic Acting School, originally founded by David Mamet and William H. Macy, felt like jumping feet first into a whole, much like Alice. Not exactly chasing a white rabbit but orange theater doors formatted to appear as exclamation point instead.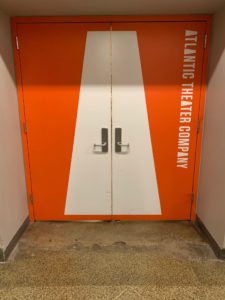 Cut to June 2019 when I get an email from the admission team at the Atlantic Acting School, saying that there where only 8 coveted spots left for the Summer Intensive Program. By the time I had initiated a responded there were six… time was ticking.
I had attended an open house a year prior at the Atlantic Acting School and was drawn into a world of play. The philosophy of Practical Aesthetics is so alluring in. "Act before you think, and think before you act." Attendance for the Atlantic Acting School required an audition and a letter of recommendation. My initial intent to attend the evening conservatory, the opportunity slipped through my fingers. I missed the deadline. A Freudian slip? Fear had engrossed me. This time would be different. The same requirements applied for the Summer Intensive. Except for one show in the summer of 2017, I hadn't been on stage for almost a decade. I racked my brain, determined to provide a letter from someone who had experienced my work. There was an actress whom I had acted with in a show once, and the director of a sketch show I was involved with in Tulsa OK, that had sparked the idea that I could pursue acting as a career.
I was scared shitless of the audition process, and well, I did nervously audition for Chris Booth over Skype, who gave me an on-the-spot lesson in practical aesthetics, and pulled a powerful audition out of me. My boyfriend Melik had been encouraging me to follow this path for half the time we had been together, so when I received the acceptance email to the Summer intensive program, he knew how badly I wanted it and I had full support, even though it meant only 2 weeks to prepare for my journey.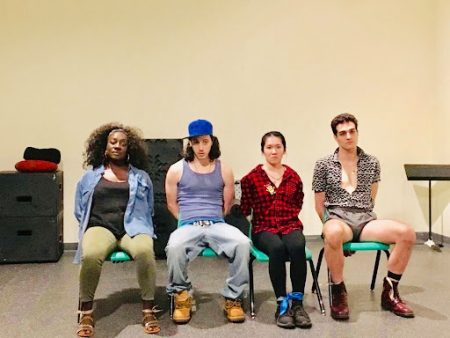 The experience of graduating this program has turned my life topsy-turvy: binged reading plays, analyzing scenes, learning how to breathe, move, being in the moment, scoring text, working, working, working.
Those six weeks felt so much longer in the most sublime way. Now please note that the Summer Intensive is not for the faint of heart but one of the most thrilling experiences I've been faced with. I am an actress. I have some training. I stay consistent with my practice.
Ava DuVernay called me sis. It was monumental. I'm cognitive that there are a million more steps for me to take to be a successful working actress. I am confident now more than ever that I'm walking in the right direction.
---

Summer Rokh is an African American Actress (Angels in America, Us vs. Them) and alumni of the Atlantic Acting School. Social justice activist and Beyoncé enthusiast. A self proclaimed womanist. Summer is passionate about telling stories of diversity and inclusion.
---